Home Page | FAQ | Gallery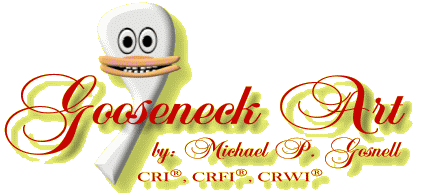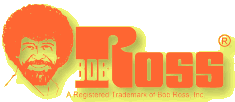 Frequently Asked Questions
---
Question: What supplies will I need for the class?
A materials list (syllabus) is available on this web site and is available at the registration desk in the Michaels Store where the same class is held.
Question: Will I know before hand what painting will be taught?
Yes, there is a sample painting displayed with the syllabus in the Michaels Store where the class will be held. There is a picture of the painting on the syllabus displayed on the web site and it links to a larger image. You can also see a color reproduction of the class painting in the corresponding "joy of painting" instructional book.
Question: Will I really complete a painting in one class session?
Yes, you should be able to finish easily.
Question: Must I attend classes in a particular sequence?
No, each class is completely self-contained, so you don't need to attend one particular class before moving on to the next. All are suited for beginners; yet offer enough challenge for advanced painters as well.
Question: What do I wear?
Anything that you don't mind getting paint on! A full apron or old comfortable clothes and shoes are perfect.
Question: Can I bring my child to the class?
Normally children are not permitted in the classroom, unless they are registered in the class.
Question: How far in advance do I need to register for a class at Michaels Arts and Crafts Store?
Because there is limited room in the class, pre-registration is required; do so quickly to assure a space and avoid disappointment.
Question: Will you be teaching classes in other Michaels Stores?
Yes, let your local Michaels Store Events Coordinator know you want to take a Bob Ross, "Joy of Painting" class. The Coordinator will contact Bob Ross Company for a certified instructor. I will teach in any Michaels Store in Southern and Central California that needs a Bob Ross Certified Instructor.
Question: What does the CRI®, CRFI® and CRWI® stand for?
These are acronyms for "Certified Ross Instructor", "Certified Ross Floral Instructor" and "Certified Ross Wildlife Instructor". These acronyms are registered trademarks of Bob Ross, Inc., and like the Bob Ross Logo, may only be used with written permission from Bob Ross, Inc. These acronyms indicate that the instructor has gone through a 3-week course for each discipline and is certified by Bob Ross, Inc. to teach the methods that Bob Ross, Annette Kowalski and Bea Cox so carefully developed.
Question: How did you come up with a name like Gooseneck Art?
Years ago I worked for a friend who liked to play with people's names. It is a twist on my last name. It works for me. I've had much worse nicknames that we will not mention.
---
Top of Page | Home Page | FAQ | Gallery

Last page update: May 29, 2002

Michael P. Gosnell
P.O. Box 733
Grover Beach, CA 93483
Telephone: (805) 473-4631
mpgosnell@yahoo.com

Bob Ross, CRI, CRWI, CRFI, are registered trademarks of Bob Ross, Inc.
Michaels and Michaels the Arts and Crafts Stores are registered trademarks of Michaels.
Contact Web master
Copyright 2000 Michael P. Gosnell, all rights reserved.